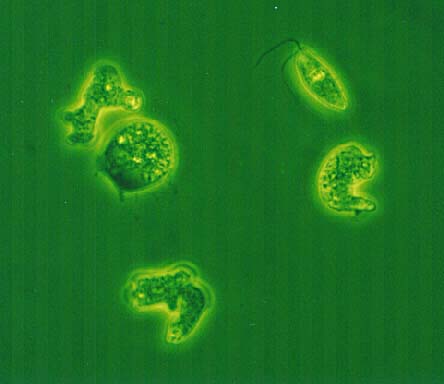 Today, I noticed a perfect example of everything that is wrong with local news.

Here is the actual headline from a KVOA (Tucson) story:


BRAIN EATING AMOEBA IN TUCSON WATER SUPPLY

There is more wrong with this story than just the shocking lack of a hyphen in "brain-eating" in the headline. Unless, of course, there

is

a brain, currently eating amoeba, in Tucson's water supply.

But as soon as you get past the alarmist, ungrammatical headline, the story quickly loses steam. Here are the actual facts, as revealed by the end of the article (and I encourage you to click on the article and read it for yourself):

1. The only way to get infected is to inhale infected water through your nose.
2. Any water actually coming out of a tap or faucet has been chlorinated, and thus is not infected.
3. Tucson water officials have already confirmed that there is no threat.
4. The risk of a normal person encountering the amoeba is "practially zero."

So in other words: THERE IS NO DANGER. But that wouldn't make a very interesting headline, now, would it?